CATEGORIES
---
Can't find what you're looking for?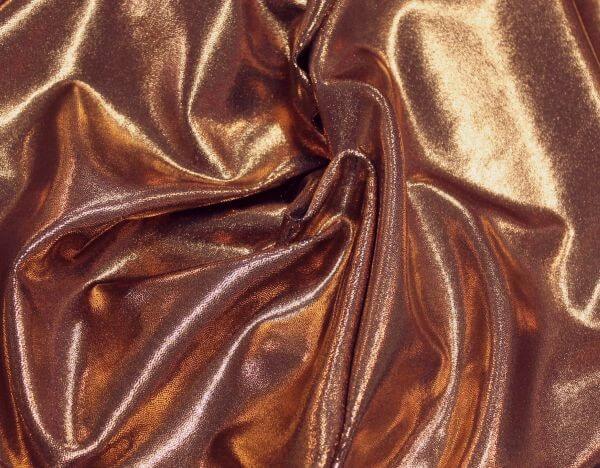 Mystique© Chocolate
$3.50
AUD


Approx $2.47

USD

per 10cm
Ordering: Qty 1 = 10cm, to order 1mt = Qty 10
Weight: 208gsm
Width: 150cm
Composition: 80% Nylon/20% Spandex
Stretch: 4way stretch

Description
---
Our Copyrighted TOP SELLING Allover Foil Nylon Spandex
Allover Copper foil on Chocolate Brown Nylon Spandex.
The Original and the Best...
"Don't be foiled by imitations"