Our Story
Since opening our doors in 1994, Glitter and Dance has been the ultimate destination for
premium
dance and costume fabrics. We supply the largest range of spandex and Lycra fabrics in Queensland and ship all over the world. Our biggest pride is being a family owned and operated business dedicated to providing outstanding service for every customer.
Our customers are some of the most respected dance, theatrical and performance organisations in Australia. We continue to be one of Australia's preferred suppliers for all major musicals, TV dance shows, Australian Film and theatre productions including Baz Lurhmann's "The Great Gatsby", as well as the go-to dance fabric store for dance studios and dance parents Australia wide.
There's more to us than dance, we cater for a plethora of industries looking for the highest quality stretch fabric from a trusted supplier. For example: Ballroom, Activewear, Skating, Festival Wear, Fancy Dress, Burlesque, Drag Costumes, Swimwear, Circus, Cosplay, Stage Shows & Film Productions.
Our Experience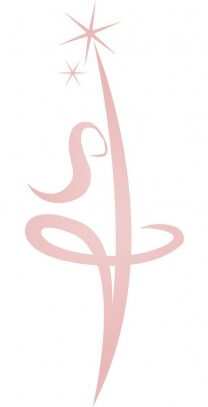 Kerry our head costume seamstress has over 40 years of experience in costume sewing, pattern making and design. She is happy to assist customers that need sewing tips or actual hands on sewing advice, either in store or over the phone. Kerry has extensive experience in working with stretch fabrics and can create/make almost anything!
Cassandra, (Kerry's daughter) has also been in the dance industry for many years. Being an ex-dancer herself and having over 20 years of costume design experience, she is our go-to for all things costume. Cassandra remains heavily involved in the dance and competition industry as her own daughter is following in her footsteps as a dancer and performer.
Cassandra does all the buying for Glitter and Dance, so if there is something in particular you are after and can't find it. Please contact her and she will do her best to source it for you.
Our team of qualified specialists can turn your design concepts into professionally finished costumes. We know what it takes to create show-stopping styles for all ages and genres. Our experienced staff know which fabrics look stunning and will last the rigours of dance performances without sagging, stretching or losing embellishments.
We treat each customer – from the first-time dressmaker through to our major production companies with the same level of courtesy, attention to detail, support and advice. That's why we will often ring to double-check orders with our customers to ensure they achieve the results they are looking for – and not just cut, send and hope for the best.