CATEGORIES
---
Can't find what you're looking for?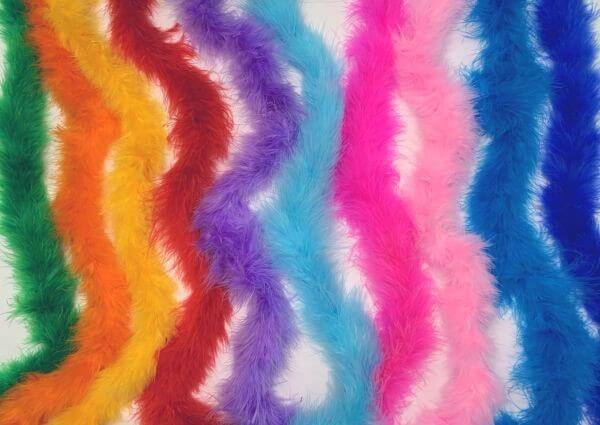 Marabou Trim
$0.65
AUD


Approx $0.46

USD

per 10cm
Ordering: Qty 1 = 10cm, to order 1mt = Qty 10

Description
---
Marabou feather trim suitable for costumes and headpieces.
Feathers are a natural product and can vary in colour and size.
More colours available, please enquire.
(Ordering: 1 = 10cm, to purchase 1mt please order 10)